Downtown Therapeutic Massage
519 SW Park, Suite 401
Portland, OR  97205
(503) 229-0655
Downtown Massage Therapy Studio
Downtown Therapeutic Massage is conveniently located in Southwest Portland, right in the City Center at:
519 SW Park, Suite 401
Portland, OR 97207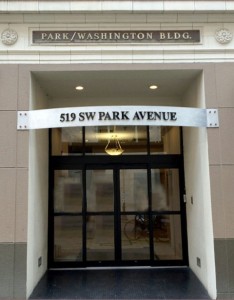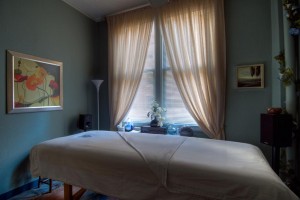 The massage studio is located on a quiet street in downtown Portland, Oregon at 519 SW Park, Suite 401.  Parking is easily found at Smart Park/Galleria located at S.W. 10th and Morrison.
Street parking is also available on the many nearby side streets.  We are located close to the MAX, several bus lines, and City Center Parking.
Hours:  Monday through Friday, 9:00AM to 6:30PM by appointment.
Fee: $80.00 per hour, $110 for 1.5 hours